Test FINAFLEX® STIMUL8® HARDCORE™ - Powrót legendarnej przedtreningówki ?
2021-09-17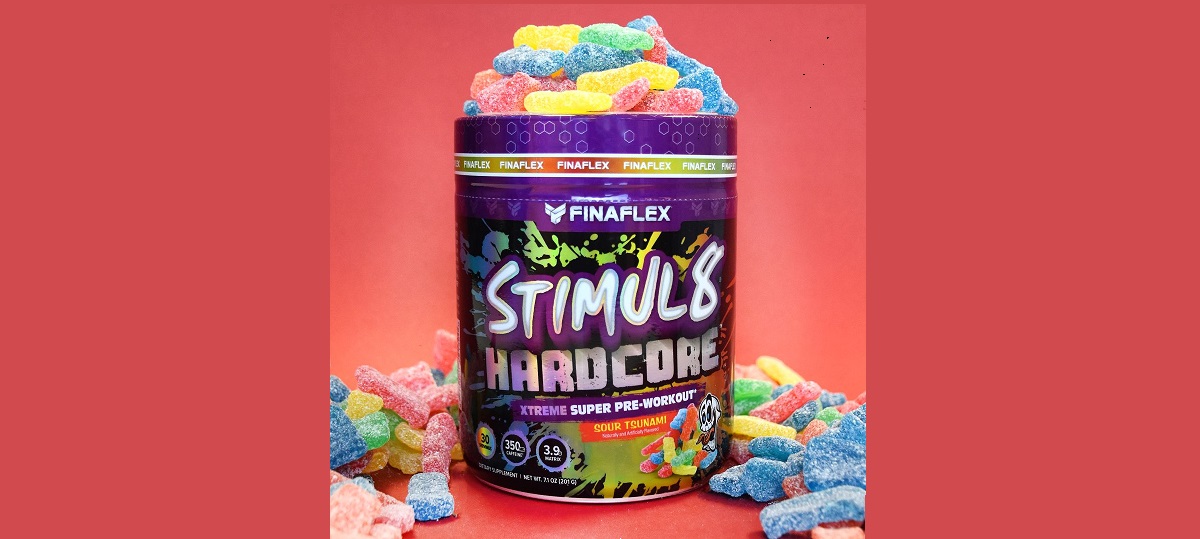 Powrót legendarnej przedtreningówki FINAFLEX® STIMUL8® HARDCORE™ ! FINAFLEX® STIMUL8® HARDCORE™ to ekstremalny pre-workut stworzony dla profesjonalnych sportowców. Nieco zmodyfikowana formuła dostarcza ekstremalną energię, pompę i wytrzymałość podczas treningów. Pierwsze recenzje napawają niesamowitym optymizmem ponieważ przedtreningówka testowana w USA bije rekordy popularności wśród pierwszych użytkowników.
 Nowa wersja STIMUL8® HARDCORE™ to naprawdę prawdziwy majstersztyk wśród stymulujących przedtreningówek z USA. Producent oferuje wybuchową mieszankę składników energetycznych i zwiększających wydajność, zaprojektowaną tak, aby spełniać oczekiwania najbardziej wybrednych zawodników sportowych. W przeciwieństwie do starej wersji STIMUL8 Original, STIMUL8 HARDCORE wzbogacony został o jabłczan L-cytruliny, unikalną mieszankę aminokwasów. Ma to na celu opóźnić czas zmęczenia, dzięki czemu możesz utrzymywać wysoki poziom energii przez cały trening. Johimbina zapewnia utratę tłuszczu, jest również afrodyzjakiem. Działa poprzez zwiększenie poziomu adrenaliny w organizmie, a także hamowanie procesu regulacyjnego w komórkach tłuszczowych, który normalnie hamuje spalanie tłuszczu. Dla maksymalnego efektu polecamy stosowanie przedtreningówki na czczo.
W jednym z badań przeprowadzonych przez British Journal of Sports Medicine sportowcom, którym podano przedtreningówkę zaobserwowano wzmożoną aktywność energii ATP podczas treningów nawet o 34 procent!  Dzięki potężnej ilości ATP dostępnej do wykorzystania jako źródło energii, Twoje mięśnie doznają powera do wykonywania intensywnych treningów. Jabłczan L-cytruliny jest doskonale poradzi sobie z bólem mięśni w celu szybkiej regeneracji, zwiększenia siły oraz prowadzi do wzmożonej syntezy białek mięśniowych. Formuła Hardcore jest dość podobna do swojej poprzedniej wersji, zawierając wszystkie główne składniki. Wszyscy fani i zwolennicy przedtreningówki Stimul8 mogą teraz kupić oryginalną przedtreningówkę w naszym sklepie Bodyshock.pro Finaflex Stmul8 Hardcore
Do wyboru smaki: Grape Escape, Mango Madness i Sour Tsunami. Biorąc pod uwagę wszystkie wyżej wymienione właściwości, oprócz najwyższej jakości, silnych składników, możemy śmiało powiedzieć, że nowy FinaFlex Stimul8 Pre-Workout Powder jest wart wypróbowania.