2000 Original Products
On stock
Worldwide Shipping
2-3 days
Olympus Labs Ep1logue is certainly the most anabolic supplement we can use before training. It allows us to cross the barrier of genetics and natural possibilities, which makes it the only effective alternative to doping. Ep1logue consists of 3 substances that form a coherent whole in a synergistic way, the use of Ep1logue pre-workout increases the anabolism of the body to a level never experienced before, which translates into faster recovery and faster growth of muscle mass. In addition, Ep1logue enters Vaso6 patented component 10 times stronger than arginine, giving you the feeling of a huge muscle pump that we all love!

The Ep1logue includes:

Epicatechin - Probably the only supplement that effectively blocks myostatin. It works by blocking myostatin proteins, which is responsible in the body for inhibiting muscle growth. Its too high level may cause the loss of muscle mass gains, and it is also not conducive to increasing the training parameters. This supplement contains the largest dose of Epicatechin blocking myostatin in the market, thanks to which it can be used as the ultimate natural alternative to doping agents, and can also be a very important element of post-cycle therapy. It is a completely natural preparation that is a myostatin inhibitor that also reduces the LDL cholesterol fraction, which is particularly important when using doping. The product uses the patented form of PhytoFUSE, i.e. an improved maximum bioavailable form, as research has shown, can increase the strength of Epicatechin in any muscle from 200 to 600%.

Vaso6 - is a mixture of ingredients that, like arginine, stimulate the production of nitric oxide. Vaso6 is currently the most powerful patented compound used to increase the muscle pump during and after the workout. This stimulates the uptake of glucose by muscle cells, which results in improved protein synthesis and thus Vaso6 supports the growth of muscle mass.

UroBolin - is an innovative ingredient that inhibits the catabolism of proteins, and at the same time increases the synthesis of proteins, which leads to faster growth of muscle tissue. Urobolin is in fact a bodybuilder's dream - a natural ingredient that helps build dry muscle mass while preventing catabolism even during a heavy reduction diet. As studies show, Urobolin is more active towards the androgen receptor than testosterone and more effective than insulin.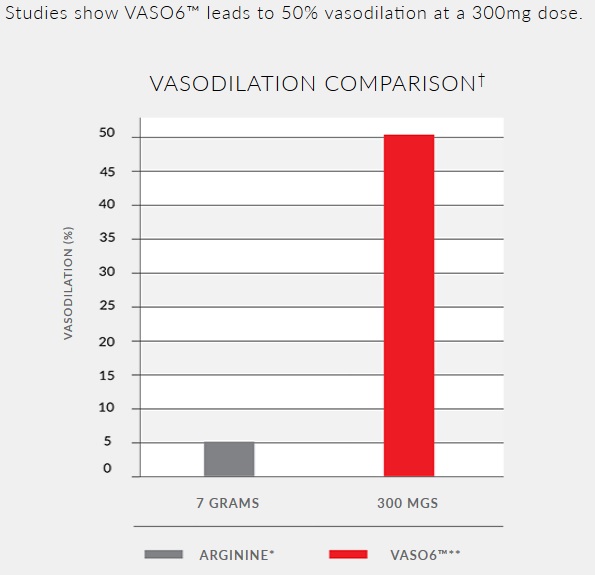 To sum up, Olympus Labs Ep1logue is an innovative product created for people who do not accept compromises who want to naturally increase the potential of their body.

Dosage:

2 capsules 30-45 minutes before training. On non-training days, 2 capsules in the morning on an empty stomach.